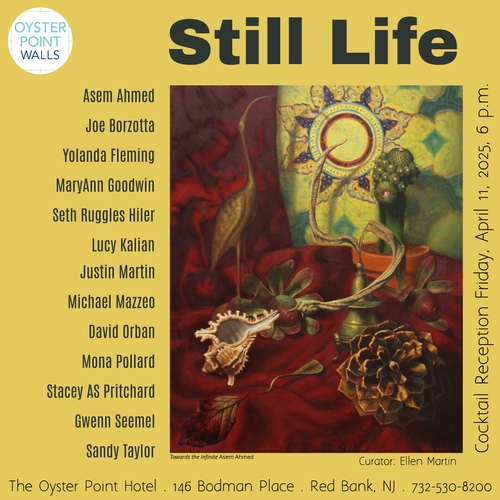 Above: "Sweet Dreams Are Made of This" one of four 30x40 paintings in the "Real/Surreal?" show at Oyster Point Hotel, 146 Bodman Pl in Red Bank NJ from Mar 7-May1, 2023. Opening cocktail reception Friday 3/17, 6-8pm.

I've also partnered with Jonathan LeVine Projects to produce a signed, limited edition 20x20" print of "Icebox #8" (see folder)! It's on Moab Entrada 290gsm smooth cotton rag paper, an edition of 50. To purchase:
https://shop.jonathanlevinegallery.com/products/joseph-borzotta-ice-box-8

JLP will be selling the original painting, 36x36" oil on canvas, as well as three of the 8x8" Icebox paintings, #s 3, 7, and 9. Feel free to contact me w any questions.

INSTAGRAM: Borzotta_Arts

Thanks for visiting - please click through the folders above to view work.