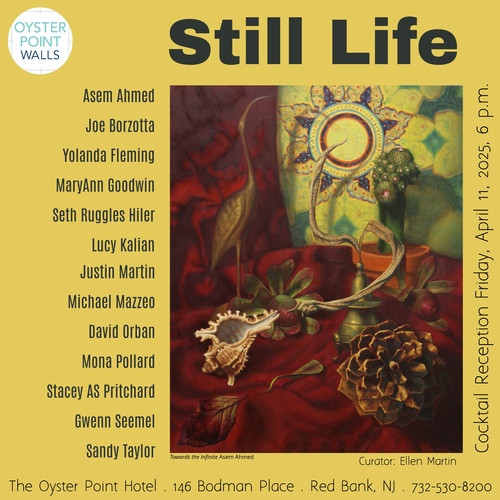 "MIXED EMOTIONS"at Oyster Point Hotel, 2nd Floor, 146 Bodman Pl in Red Bank NJ thru 7/31/22.
The solo show I had at Visual Arts Ctr of NJ, had an opening that got covid'd (that's a verb now) and curator of Oyster Pt Gallery, Ellen Martin, offered to show the work here and have an opening party on Fri 6/3 from 6-8pm!

INSTAGRAM: Borzotta_Arts

Thanks for visiting - please click through the folders above to view work.