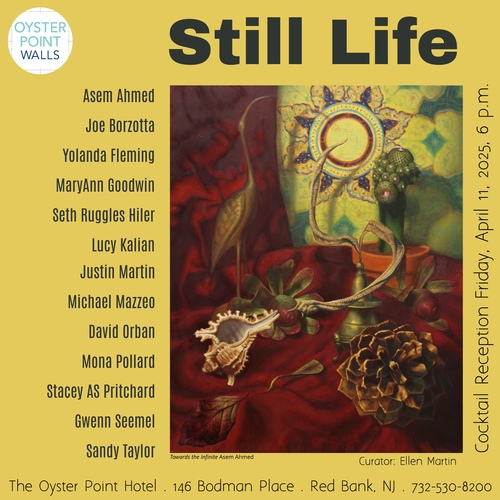 "MIXTAPE" now on display at the Jersey Shore Arts Center lobby, 66 S. Main St, Neptune NJ, at the entrance to Ocean Grove.

** SPECIAL 1-WEEK SALE!! ALL MIXTAPE WORKS $210 EACH!
THRU THURSDAY JUNE 23rd!!**

Above: Images by MIXTAPE, a collaborative project in which 3 artists (from a rotating group) each take 1 turn working on a painting. The original concept was to re-purpose old paintings. Sometimes we start from scratch. The result is always a sum of 3 artists' visions/perceptions, a mash-up of styles.

ALSO: I've partnered with Jonathan LeVine Projects to produce a signed, limited edition 20x20" print of "Icebox #8" (see folder)! It's on Moab Entrada 290gsm smooth cotton rag paper, an edition of 50. To purchase:
https://shop.jonathanlevinegallery.com/products/joseph-borzotta-ice-box-8

JLP will be selling the original painting, 36x36" oil on canvas, as well as three of the 8x8" Icebox paintings, #s 3, 7, and 9. Feel free to contact me w any questions.

INSTAGRAM: Borzotta_Arts

Thanks for visiting - please click through the folders above to view work.